Client: Arby's Foundation
Direction: Blackbox Visual
Animation: Blackbox Visual, Lyndsay McCully, Zack Vitanzo
​​​​​​​
Arby's Foundation
is the charitable extension of Arby's that gives children from different communities the opportunity to reach their dreams.
Fun, playful and informative were a few of the main characteristics of this impact video to help the audience understand how much the foundation has contributed to our community. Diverse young adult characters bring the messaging forward and help bring simple statistics and information to the viewer in a much more dynamic and memorable way. Focusing on character animation and kinetic typography to tie everything together with energetic transitions leading the eye to the next scene.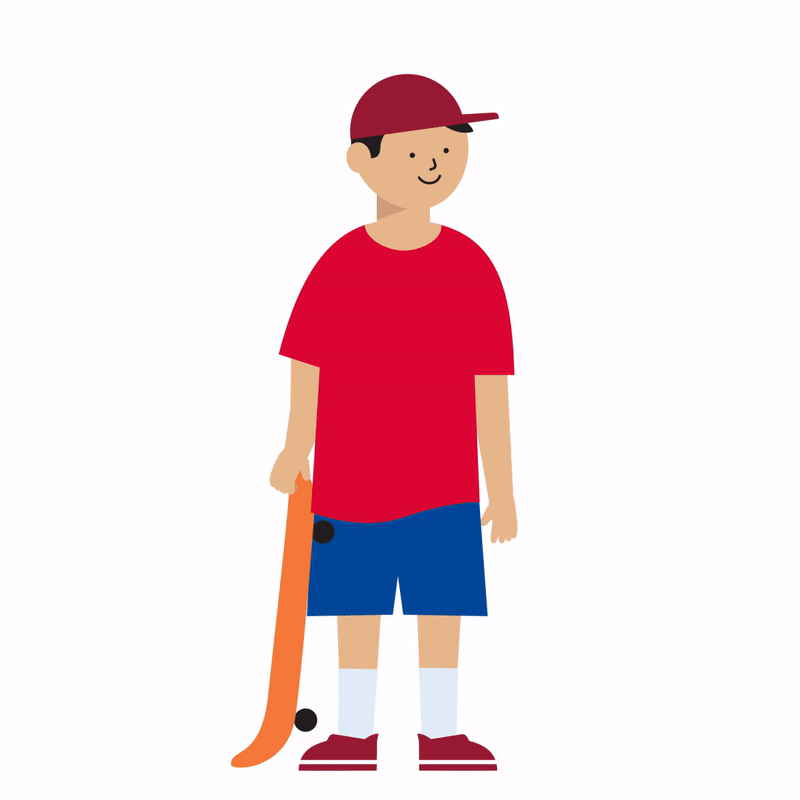 Friendly faces, different body shapes, height, skin tones and hair styles reflect the message behind this video. Character design is based on simple and geometric shapes fitting within Arby's style. Exploring the diverse human shapes and characteristics, inclusivity and playfulness were the main focuses behind our concept creating the kids characters.